I've really never watched
Dancing With the Stars
.
I find the entire show completely contrived in a very C-list celebrity style. Of course, only the demonic networks can both appease themselves and out-of-work washed up has-beens. It's pathetic and, with the exception of tuning into the Heather Mills Leg spectacle, I haven't watched a single episode.
However, I feel all that is about to change. For the upcoming season, they have cast both Marie Osmond and Jane Seymour!! Dr. Quinn, Medicine Woman and "
Valley of the Dolls" Osmond
!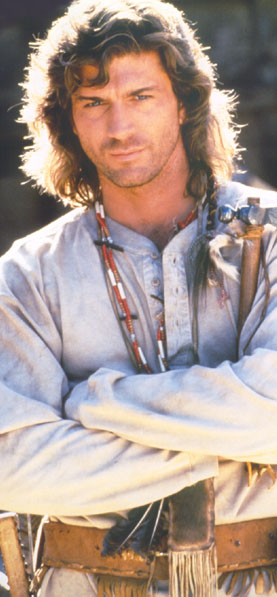 I will now be tuning in, in hopes that Marie will partner up with a china doll to the Cha-Cha or that one day, please God please -
my boyfriend, Sully
will show up to sweep Dr. Quinn off her feet and they will waltz away in the prarie, their fires of passion burning for each other like a consumptive fever. I cannot wait!
Seriously, when I used to skip out on awesome Saturday Night Fun to watch Dr. Quinn with my mom, I was only doing it because my boyfriend needed my support. You would do the same if they had episode after episode of Sully getting hurt out in the wilderness and being forced to go to Dr. Quinn's office to take his shirt off so the doctora can check out his abs. I mean wounds.
Wounds.
And it's totally ok, me and Dr. Quinn have an understanding. She patches him up and gives Sully closed mouth kisses on TV, I take care of the rest of Sully at home.